Welcome to Cary Sod and Drainage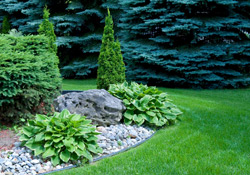 Cary Sod & Drainage provides Sod Installation and Drainage Solutions for Cary, Durham, Fuquay-Varina, Holly Springs, Apex, Morrisville, Garner, Raleigh, Wake Forest, & Wendell, North Carolina.
Tobacco Road/Desmidt Merger
Go Green For Good
Allow the professionals at Cary Sod & Drainage to make your lawn a lush oasis. If you're tired of looking out on a yard of sparse grass, Cary Sod & Drainage's efficient and excellent sod installation can provide a flourishing lawn ready for your enjoyment in a matter of days. Cary Sod & Drainage can revive even the wettest of lawns to create a playground for your family by installing the correct drainage system for your property. Visit our Contact Us page to request a free estimate.
Standing water in your families' yard is a problem, especially if that standing water is near your home's foundation. While there are a variety of landscape drainage methods, each individual yard calls for it's own specific solution. Cary Sod and Drainage has experience alleviating all situations involving standing water in your yard.
While most yard drainage solutions are simple and require a new grade near fixed objects, Cary Sod and Drainage is equipped to handle extensive solutions that require more than just an easy fix.
Many times, yard drainage projects involve transplanting of plants, removal of pavers, etc. Cary Sod and Drainage has the landscaping expertise to not just fix your drainage problem, but can also reconstruct your yard like no one was ever there and sometimes even looking better than it did before.
---
Call us at
919-306-4210
or
click here
for more information.
---
Cary Sod and Drainage provides sod and drainage services to Cary, Raleigh, Apex, Holly Springs and Durham, NC as well as the surrounding communities.