Drainage Solutions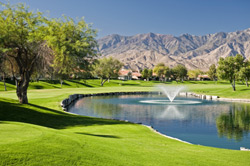 To effectively maintain the health and vitality of your lawn and landscape, proper drainage systems need to be implemented. Cary Sod & Drainage surveys your respective property and installs the most efficient landscape drainage solution for you. We offer everything from French drains to grading, and more.
Catch Basins:
Cary Sod & Drainage installs drain boxes with grated inlets and pipe connections to collect and redirect water.
French Drains:
French drains redirect water using a trench, rock, and perforated pipe combination. Installing a French drain on your property can alleviate wet areas around building foundation and other areas.
Step-By-Step Installation:
Cary Sod & Drainage calls location information into North Carolina 811 property to ensure the marking of underground facility lines before work begins.
Experienced workers dig a downward sloping trench one foot wide and one foot deep the entire length of the drain size.
The trench is filled with stone and corrugated, perforated drain pipe. The trench is then covered with the materials necessary to make it fit into the landscaping of the area.
Grading:
Cary Sod & Drainage performs grading for erosion control and to better direct runoff to appropriate places and away from buildings.
Trench Drains:
Some areas of private and commercial properties may nearly need the water redirected from the gutters or other areas of the property. This can be accomplished by digging a trench, installing pipe and providing the necessary extensions to a suitable outlet.
---
Call us at
919-306-4210
or
click here
for quality landscaping and landscape drainage.
---
Cary Sod and Drainage provides sod and drainage services to Cary, Raleigh, Apex, Holly Springs and Durham, NC as well as the surrounding communities.